There are lots of reasons some kids don't enjoy creative writing. One of the most common is: I don't know what to write about.
The pressure of trying to come up with something creative and interesting on-the-spot is stressful. While that stress can sometimes lead to a great breakthrough, it just as often (more often?) leads to shutdown.
I've found that most students just need a little nudge … a little spark to light their imaginations.
The best thing to do? Give them writing prompts that fascinate and inspire. I am a BIG fan of visual writing prompts because they're like striking a match to your students creative fire! It stops the "I don't know what to write about" syndrome that keeps kids trapped in writer's block.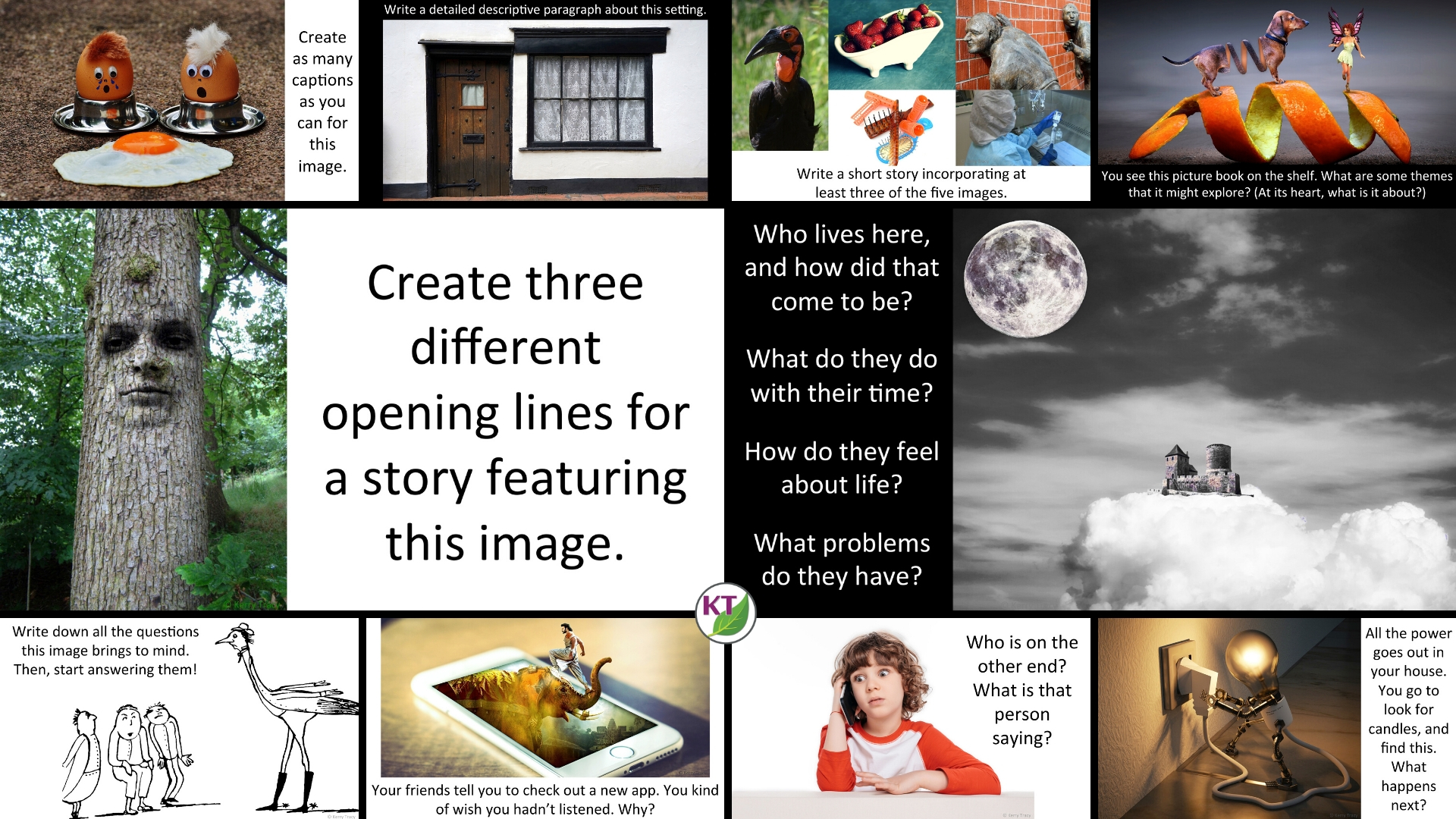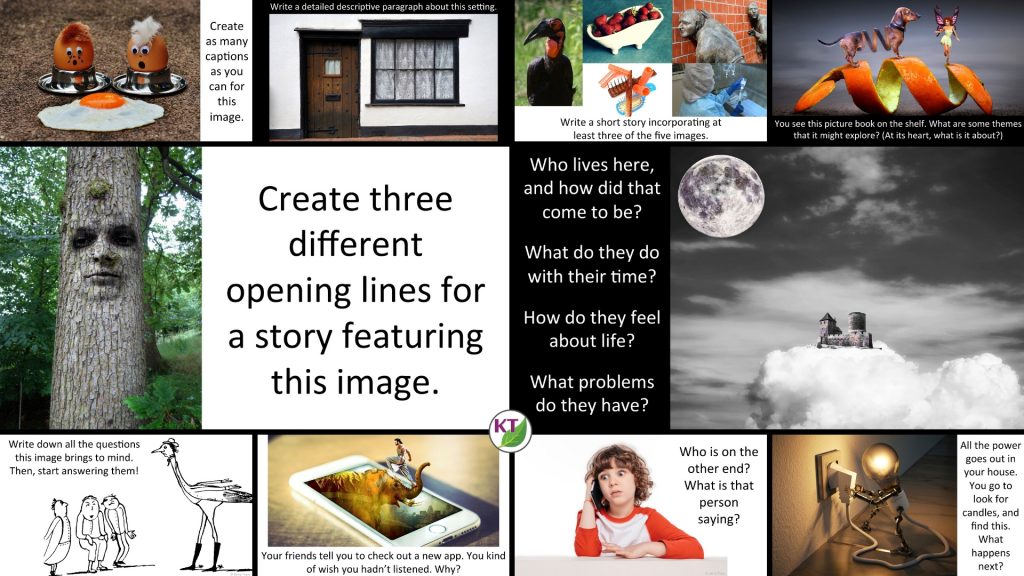 My favorite thing to do is to cycle through one prompt a day as a quick write. Then once every couple of weeks, have your students go back and select one of those quick writes to develop into a full, final draft written piece.
This method has huge benefits: 
Your students get daily writing practice.
Your students decide which prompt was most interesting and inspiring to them.

This leads to more buy-in for their final draft than when everyone is assigned the same prompt
Choice means fewer students choose to skip the assignment
Results in higher-quality work
They won't all choose the same prompt. When you go to provide feedback & assess the final writing pieces, the variety makes the process MUCH more enjoyable for you!
I've created 210 Visual Writing Prompts (and they're editable 😍)! Even better, you can grab the first 10 (yep! The ones seen in the picture above) for free!
Want even more help growing your students into writers?  Check out my 5 Tips for Revising Persuasive Writing post and these two posts from the fabulous teacher authors below!

3 Easy to Implement Tips to Teach Procedural Writing // Think Grow Giggle
It's All About Revision // Tried & True Teaching Tools
PIN ME