If you're here, you might already know how passionate I am about STEM challenges. I just don't know a surer, quicker, more enjoyable way to develop critical thinking, problem-solving, and growth mindset skills like persistence, resilience, and self-reliance.  But these, and other, benefits of STEM Challenges are only realized when you set up and run your STEM Challenges deliberately.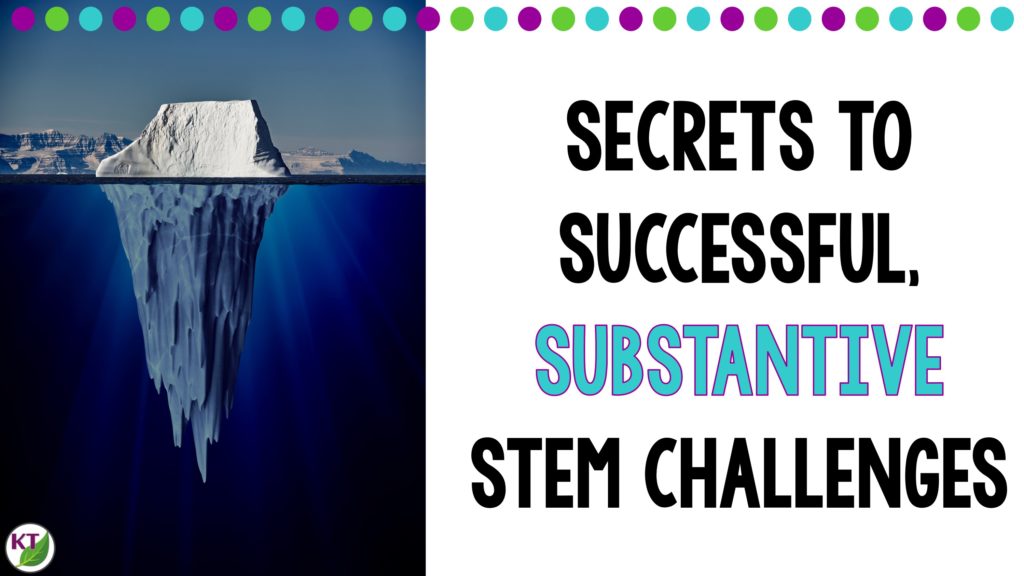 I've created a one-hour professional development opportunity to help you make sure your STEM challenges are successful and substantive.  You'll get all the basics, practical & actionable tips, and some background on common mistakes to avoid.
Every few months, I plan to repeat this PD live, giving you a chance to get your questions answered live, but you are always welcome to reach out with questions at any time. Drop me a note: Kerry@feelgoodteaching.com. I'm always happy to assist.  Note: The recording you find here has a 20-30 second delay before it starts. If you want to be informed of the next live PD, simply sign up for the newsletter (look to the right>>>).
---
Register or watch now by clicking on the yellow button below.
Note: When you first click to watch the webinar, there are several seconds of black screen before it starts to play (~20-30 seconds). It looks like nothing is going to happen, but it will start shortly. Hang in there! There's LOTS of great info for you in store!
---
Pin Me: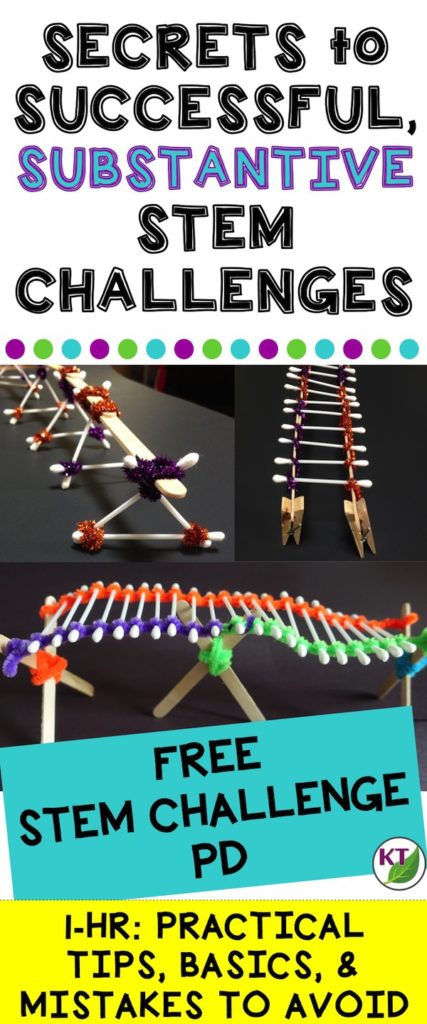 ---
My background:
I was a classroom teacher for 10 years in grades 2-7 (plus 8th, if you count electives). I hold a master's degree in Curriculum & Instruction: Design-Based Learning (DBL). While DBL isn't identical to STEM challenges, there is a lot of overlap and it certainly informs my approach. Under one name or another, I've been doing STEM challenges for almost ten years. I'm currently working full-time developing teacher resources and professional development, and have spent the last three years focused almost solely on STEM challenges.